Free shipping for all orders over CHF 250.-
100% Money Back Guarantee
We are there for you, write to us or give us a call.
Monuite GmbH offers hygiene products of the highest quality for a wide variety of professional applications.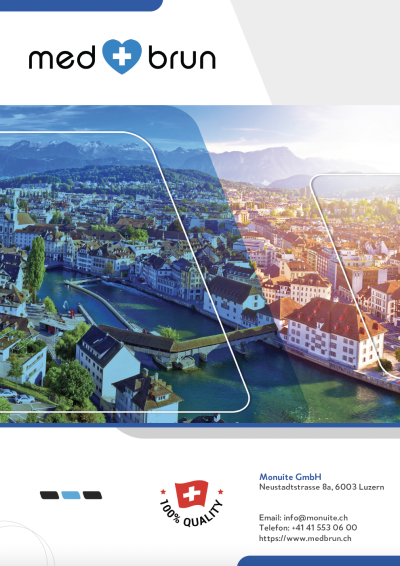 You do your job even better because you work with consumables that meet the highest quality standards and are extremely comfortable to wear.
You save costs because you benefit from manufacturer conditions with us. Your products will be delivered to you without the involvement of the middleman.
You improve your climate balance because you use climate-friendly products* and support projects for CO₂ compensation.
*Ask your advisor which products are particularly climate-friendly.
We use our many years of experience to constantly adapt our offer to the needs and expectations of the situation and the dynamically changing world.
Products and delivery always to our satisfaction. We are very satisfied with the MedBRUN gloves.
Many thanks for the prompt delivery in less than 24 hours. Everything was great, thanks to Ms Klassen and the team. Good quality and the price is right.
The goods arrived on time. Impeccable quality. Everything fine!